Coldwell Banker Village Green Realty
We're Open! Come In, Chat w an Agent
Mon-Sun 9am-5pm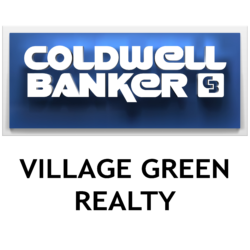 COVID19 UPDATE: We're Open! Stroll in or set up an appt. Looking for a home? Browse our Listings Online. Looking to sell? Call us at 845.876.4535 or Email. COVID19-UPDATE
The Local Experts in Hudson Valley Real Estate.
Cottages, Classic Farms, Modern Dwellings and Luxury Properties.
We're an Upstate New York Real Estate Agency.  We specialize in country homes, land, and luxury properties.  We're transplants drawn to the Catskills and Hudson Valley by the natural beauty and our lifestyle choices.  We're locals who travel the world and always come back home.  We love the warm Hudson Valley summers. The fall colors. Winter's fury. Spring's bloom.  We're an eclectic mix of artists, musicians, writers, gardeners, crafters, home schoolers, do- gooders, friends and neighbors.  We love being this far away from the frenetic energy of New York City. We also love being close enough to jump into its chaos when the mood strikes.  We fall asleep in the cradle of the Mountains. We wake to the whisper of nature.  We're good listeners.  We're proud of our track record. It speaks to the quality of agents who have chosen to work here.  We're your tour guide on your next adventure.
845.876.4535