Oblong Books
Books, Games, Toys for all Ages
Summer Hrs: Sun-Wed 10am-6pm; Th-Sat til 8pm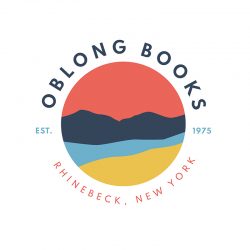 Founded in 1975, Oblong Books is the largest independent bookseller in the Hudson Valley. With a vibrant children's book & toy section, a large bargain books selection, and a knowledgeable staff, Oblong has something for everyone. In addition to books, our shop has puzzles, toys, board games, coloring and activity books, gifts, and more.
Check out our Author/Book Events.
For curbside pick up, place your order via Shop Online; at check out, choose your delivery/pickup option. Our bathrooms will be closed to public.