Paper Trail
We're Open! Come In, Browse, Shop!
Mon – Sat 11am - 6pm; Sun 11am - 5pm. Extended summer and holiday hours.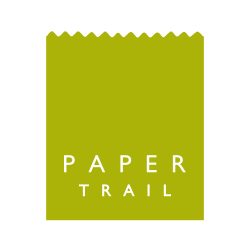 COVID19 UPDATE: Our Store is Open! Come in, Browse, Shop! Mask Required. In addition to our regular store hours, we are offering private shopping appointments (available weekdays 10-11am before store opens) – Book a Private Shopping Appointment. Can't make it to our brick and mortar, then Shop Online. Purchase Gift Certificates.  Follow us on our Social Media for news & updates. COVID19 UPDATE
Paper Trail is a delightful emporium dedicated to fine paper, custom invitations, fanciful jewelry and stylish gifts. We're known for our eclectic array of products. We love exuberant color, intelligent design, historical flourishes, and flashes of humor. We celebrate the offbeat and eccentric, the charming and curious, the original and inspired. Stop by soon — we would love to meet you.