Montgomery Row Management
Leasing and management of commercial properties.
We're Open! Open weekdays or by appointment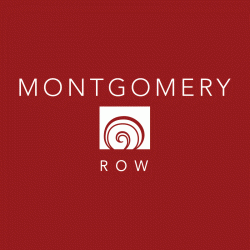 Leasing and management office for Montgomery Row's commercial properties. Over 26 commercial rental units located in Rhinebeck, NY. Our office is located in Bldg 6423, 2nd Flr, Ste 14. Find us by entering at main lobby entrance(s) off parking lots; there is an elevator and stairs. We are at the top of the stairs.   Learn more about Leasing
**COVID19 UPDATE** As Montgomery Row is moderate in size, these improvements were not required. Such improvements and measures were completed for customer, tenant, and staff safety. Please continue to wear a mask, wash your hands, social distance. We've completed the following improvements at Montgomery Row Bldgs:
STAY SAFE – SOCIAL DISTANCE – WEAR A MASK
INSTALLED Tenant controllable AIR PURIFICATION DEVICES THROUGHOUT BLDGS & EACH BUSINESS AT ALL HVAC UNITS  – – PROVEN TECHNOLOGY THAT NEUTRALIZES/KILLS CORONAVIRUS IN AIR & INCREASES FILTER EFFICIENCY
HIGHEST COMPATIBLE MERV FILTERS INSTALLED
Increased existing hvac filter changing service; 3 times per year.
INCREASED OUTDOOR AIR DAMPERS TO 50% or more FOR FITNESS BUSINESSES & OTHER COMPATIBLE BUSINESSES
Operable second floor windows in every business (existing)
INCREASED FREQUENCY OF CLEANING INTERIOR COMMON AREAS
As of March 23, 2022, wearing masks/face covering will be optional in common areas (including elevator, common bathrooms, halls/lobby). We strongly encourage persons who are unvaccinated or health compromised to continue wearing a mask, according to their choice or as NYS/Dutchess County requires. We appreciate your patience and support of fellow persons, staff, customers who chose to wear a mask or choose to be mask-less. Please contact or visit the website of store/business for their current mask policy. Most businesses also post mask requirements on their entrance doors.

As of March 23, 2022, masks covering nose and mouth are required for Montgomery Row leasing/showings, whether persons in party are vaccinated or not.

LIMITED OCCUPANCY #S IN ELEVATOR & COMMON BATHROOMS
INSTALLED AUTOMATIC HAND-SANITIZERS DISPENSERS INSIDE LOBBIES
DISABLED/CLOSED WATER FOUNTAIN
Temporarily CLOSED MONTGOMERY ROW ART EXHIBITION SPACE. Update: Art Exhibition Space opened May 2022, see art page for artist receptions and exhibits. Masks covering nose and mouth are recommended at art events, however they are not required.
INSTALLED CONTACT-LESS PAPER TOWEL DISPENSERS AT COMMON BATHROOMS
EXPANDED OUTDOOR DINING AREAS FOR RESTAURANTS. Update: As of April 5, 2022, Gigi's restaurant has gained Village of Rhinebeck site plan approval for expanded outdoor dining area.
SOCIAL DISTANCE IN BUSINESSES; Update: LIMITED OCCUPANCY SHOPPING during holiday seasons as required.